The investment marks BP's first direct investment in China.
The company has not disclosed the amount of capital it will pump into PowerShare.
BP Ventures, the financial unit of the petrochemical giant, will reportedly be investing in electric vehicle mobility provider PowerShare, which is based in China. The firm offers integrated software and hardware solutions for electric vehicle (EV) charging in China.
Citing reliable sources, PowerShare provides an online platform for connecting the drivers of electric cars, electric utilities and charging points. It is being utilized in Shanghai and other cities with the aim of helping to deal with the rising pressure on the country's power grids. China is apparently looking to sell over 7 million EVs by 2025.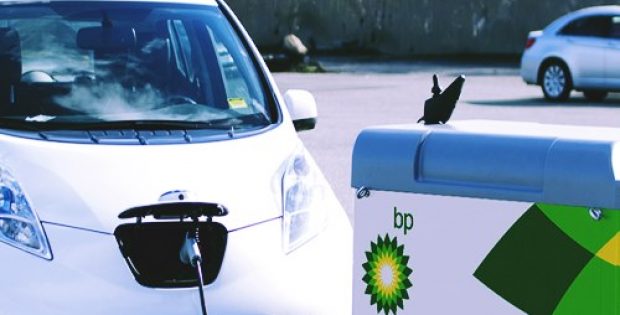 Managing Director of BP Ventures Asia, Graham Howes, spoke on the power issue and stated that grid operators are showing concerns regarding mobile demand, as more EVs are being bought. PowerShare is able to monitor where in the system the demand is and where the vehicles are, he added.
A press release by BP claims that with this investment in PowerShare, BP Ventures has marked its first direct investment in China, though not its first into the EV charging infrastructure market. BP had reportedly invested funds into battery company StoreDot as well as fast-charging expert FreeWire last year. The company has not disclosed the amount of capital it will pump into PowerShare.
Separate reports indicate that BP's acquisition of Chargemaster, the charging infrastructure provider, is also progressing in the U.K. First announced in June 2018, the name of the company has not changed to BP Chargemaster and a corresponding website has also been launched. With more than 6,500 charging points, Chargemaster operates the POLAR network in the U.K.
BP is not the only one investing in electric mobility, experts say, as its rivals Total and Shell have also made similar investments. For instance, Shell is part of the IONITY effort aimed at installing high-power charging stations throughout Europe. The partnership, in Shell's case, includes Austria, France, Poland, the Netherlands, Belgium, Slovakia, the Czech Republic, Hungary and even the U.K.