Presently, the company would be delivering packages utilizing the new robots only to its Prime members.
E-commerce giant Amazon has rolled out its new cooler-sized robots to deliver packages to customers in Snohomish county, a neighborhood outside Seattle. Named Amazon Scout, the robot was created at the firm's research and development lab in Seattle, claim trusted sources.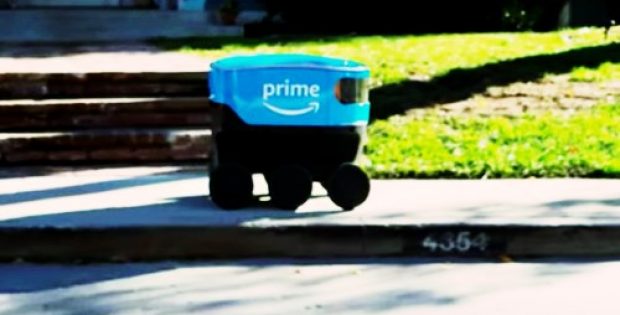 Reportedly, six Amazon Scouts are being currently tested to deliver packages to the firm's customers in the Snohomish County.
The Vice President of Robotics Engineering at Amazon, Sean Scott was reportedly quoted stating that the wheeled delivery, electric-powered vehicles named 'Scout' have been developed by the company which would guide themselves along the sidewalks at a walking pace. Scott, who headed the project, further mentioned in an online post that the new robot can efficiently and safely navigate around pedestrians, pets, and anything else in their path.
As of now, the company would be delivering packages utilizing the new robots only to its Prime members, stated a report published in Moneycontrol. The e-commerce giant has reportedly become the latest firm to enter the market for autonomous delivery aimed at getting goods and meals to consumers without a human driver.
Sources familiar with the matter claim that the new delivery robots will work only during daylight hours from Monday to Friday. They would automatically maneuver to destination, however, will be accompanied by Amazon's employees.
The Seattle-based online retailer has built a massive logistics network as it plans to deliver goods efficiently to its customer while controlling costs.
For the record, numerous startups operating in Europe and the United States use delivery robots. Moreover, the Chinese retail behemoth JD.com has also been using delivery robots.
As per reliable sources, the results of the Scout experiment would determine whether the robots will be deployed at other locations in the future.